Homeowners throughout Denver Metro Area rely on Ram Construction for incredible design and build services that transform ordinary homes into amazing homes. We have been a trusted source for kitchen remodeling, bathroom remodeling, home additions, and more since 2007. Not only can we provide complete basement finishing, but we can also upgrade every inch of your home and expand it with home addition installation.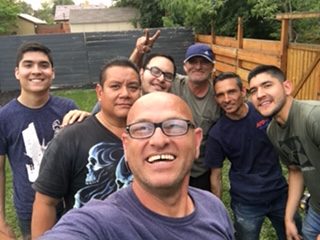 As a full-service home remodeling company, we can take on projects of virtually any size or scope. Our experienced home remodeling specialists are all licensed, bonded, and insured, and can be relied on to work efficiently and with attention to detail. We work closely with our customers throughout the entire remodeling project, from planning through construction and completion, to ensure that your needs are being met at every stage.
When searching for a Denver Metro landscaping company that can handle all your landscaping needs, look no further than Ram Construction. We have been serving the Denver area since 2007, and what has set us apart since our founding is an unrivaled commitment to customer service. We pride ourselves on being a landscaper that is proactive rather than reactive, and we make the effort to build personal relationships with our customers and provide active management for the properties we service.